Albert Calvanese (Born 1963) is the leader/capo of the Genovese crew operating in Springfield, Massachusetts. He shares power with his cousin, mobster Ralph Santaniello.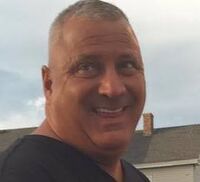 Criminal Career
Edit
According to law enforcement officials, Calvanese has long been considered one of the stealthiest and dangerous loan sharks in Springfield. He was known on the streets as a fearsome enforcer and a top earner under former Springfield boss Anthony Arillota (Bingy). Calvanese avoided any prosecution until 2006. That year, he was caught on audiotape beating a government witness over a debt. He was charged in federal court with extortion. When Calvanese sought pretrial bail in 2007, a magistrate judge said he was too dangerous to be released because he was a gun enthusiast on methadone who had made threats to the government witness and his family during recorded prison calls. Calvanese pleaded guilty to the extortion counts in 2007 and was sentenced to more than five years in prison. He was ordered to forfeit nearly $800,000 in loan-sharking proceeds.
He was released from prison in 2011. Law enforcements sources believe that he has emerged as the leader of the Springfield Crew in the wake of Anthony Arillotta's prosecution and cooperation with federal investigators.
References
http://www.masslive.com/news/index.ssf/2015/07/greater_springfield_mob_what_e.html